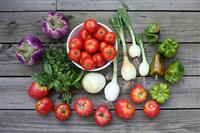 Product by:
Community Alliance with Family Farmers (CAFF)


Green Eco Farming Education Programs & Tour is established by a non-profit organization that advocates for California's family farmers and Sustainable Agriculture, and it is a Green Education And Training Programs.
By connecting schools to farms in the classroom, on the farm, and in the cafeteria, we provide fresh, healthy, and tasty food for students while also increasing farmer income.We strive to build on shared values around Organic Food and Environmental Friendly Agriculture, and work together in practical, on-the-ground programs. In addition, we create locally based economic vitality, meanwhile improved human and environmental health, and long-term sustainability of Family Farms.
In every year, our Eco Educational Farm will celebrate Certified Organic Local Food and the hard working farmers who produce it. Our Farm Tours combine fun Environmental Friendly Education Programs with access to fresh, Healthy Food to create a successful model that transforms students from passive consumers to informed eaters who make good nutrition and stewardship choices through food.
Please use the Contact form on the right for Green Eco Farming Education Programs & Tour information and ordering.