Zero-scaping Product details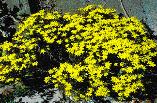 Product by:
Blue Sky Services


This kind of technique is a version of a Landscaping technique that is great for Water Conservation. Zero-scaping utilizes native and low water plants, grass, and shrubs to create yards and gardens of immense beauty.
Zero-scaping is also known as "xeriscaping" which means "dry landscaping". It is often mistaken as landscaping with cactus and rocks.
However, as you will see below there are a wide range of gorgeous low-water colorful options available for your choosing.
Please use the Contact form on the right for Zero-scaping information and ordering.