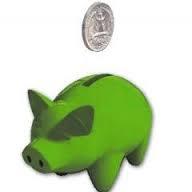 Product by:
Bob Dreizler, ChFC, AIF®, Protected Investors of America


Since 2014 began, the Standard and Poor's 500 Index has risen about 2%. It's not bad, but, unlike the flat stock market, when this proxy for the overall stock market has averaged a 21% growth rate per year over the last five years, it can get pretty boring.
I like flat markets, and like them for Green Investments. For one , they are better than rapidly declining markets.
Secondly, plateaus provide the market some time to rest after a meteoric rise. It buys investors time to evaluate if their stocks are over-priced or under-priced in the current economic climate.
Please use the Contact form on the right for The Flat Stock Market information and ordering.