Sustainable Meditation Classes Product details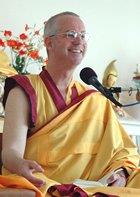 Product by:
Body in Balance Health Center & Spa


There are only a few cities which are as vibrant and buzzing a place to live as Los Angeles, California. Still, city life leads to stress, and with our sustainable Meditation classes we can help you relieve some of that stress.
Meditation is quite a simple yet profound method to enhance the quality of our very own lives.
Through following easy and practical steps, we can learn to let go of the causes of our pain and to gain the inner peace.
Please use the Contact form on the right for Sustainable Meditation Classes information and ordering.