Smart@work with O2 Product details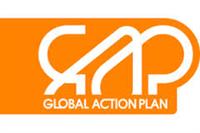 Product by:
Carbon Footprint Tips


After the success of our flexi-working partnership, O2 Telefónica desired to do even more work to increase the effectiveness of staff, so we launched Smart@work with O2.
We worked together to create an innovative communications campaign and behavior change programme which would help them become the smartest Business of the United Kingdom.
We spent time with the human resources department and staff to comprehend how people worked, and to locate the behaviors which could be influenced with the largest impact.
Please use the Contact form on the right for Smart@work with O2 information and ordering.