Organic Hose End Lawn Sprayer Product details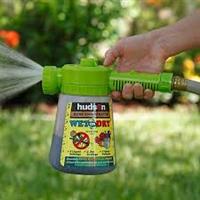 Product by:
All Pure Green


Insects are a common problem that still grabs headlines because traditional Pest Control methods haven't solved it and never will.
Studies show that less than 1% of pesticides actually reach the intended target, the remainder has many unplanned recipients including wildlife and humans, and insects have developed a resistance to chemicals.
These All Pure Green 20 gallons of Organic Hose End Lawn Sprayer for outdoor use are the perfect companion to your Cedar Oil Purchase.
Just simply connect this Organic Hose End Lawn Sprayer to your garden hose and you now have a powerful weapon against pests and dangerous chemicals.
Please use the Contact form on the right for Organic Hose End Lawn Sprayer information and ordering.