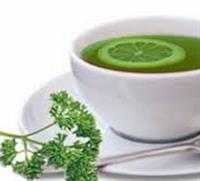 Product by:
Zone Health Care


Here at Zone Health Care, we like to focus on the importance of our kidneys. They are one of the most important organs in our bodies as they filter all of our blood every 10 minutes - that adds up to 450 gallons per day.
Blood is responsible for carrying nourishment, electrolytes, hormones, vitamins, antibodies, minerals, heat, and oxygen around our bodies. They carry the important substances to our tissues and they take away the waste matter and carbon dioxide.
If our kidneys do no dot their work properly, then our blood would still be circulating - but they all be and sticking and clogging up, decreasing circulation.
In fact, our kidneys handle about 80-85% of our body's elimination - meaning that without them, we will not survive. Health is very much related to our kidneys.
For healthy kidneys having a Healthy Diet and lifestyle is a definite must, We also recommend avoiding organise, grapefruit, tangerines, red wine and rhubarb. These foods can they can reduce it's functions by up to 60%.
We recommend drinking Parsley tea for healthy kidneys. You can make this by simply boiling 1 quart of water and adding about a quarter cup of fresh parsley. We recommend drinking three cups per day for healthy kidneys.
Please use the Contact form on the right for How to maintain Healthy Kidneys information and ordering.