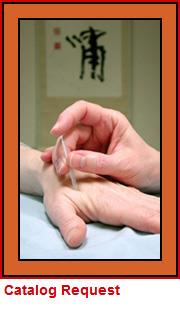 Product by:
American Academy of Acupuncture and Oriental Medicine


The core prospectus of America Academy of acupuncture and Oriental Medicine (AAAOM) is a master's degree of Green Educational Program in Acupuncture and Oriental Medicine (MAOM), which prepares graduates to competently use sustainable acupuncture, Chinese herbal medicine, Tuina massage, Chinese dietary therapy and other healing modalities from Traditional Chinese Medicine to accurately diagnose and effectively treat patients.
Green Educational Program meets the principles that enable students to successfully take the acupuncture, Oriental medicine and Chinese herbology, and diplomat's exams of the National Commission for the Certification of Acupuncture and Oriental Medicine (NCCAOM).
In additional, there is also Chinese Tuina massage certificate program, additionally to opportunities for community education open to the public and continuing education for licensed acupuncturists.
Please use the Contact form on the right for Green Educational Program information and ordering.