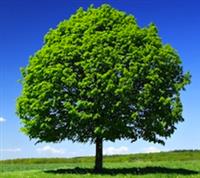 Product by:
GreenProfit Solutions, Inc.


At Green Profit Solutions, we have our own successful Green Business Programs. Our company is the proud creation of two successful, intelligent and creative parties. One is an enthusiastic environmentalist completing Master's degree. And the other is a niche insurance agent with a massive amount of experience in the development of unique credit union services.
This is in fact, a father-son duo and together they have developed a green company that is geared toward making the world a more sustainable and green place.
This company operates under the principles of Corporate Social Responsibility. That is, there is a focus on maximizing financial profits for all our clients. However this cannot be done at the expense of the planet, our environment or our local communities.
What have been done instead is the development of eco programs that reduces expenses and waste at the same time.
The company also have programs which aids in aligning green businesses with non-profit organizations. This allows each to benefit the other through awareness marketing or improving a donor base.
We offer a wide range of eco services to fit any particular goals. In fact, no matter what goals you have, the team of dedicated environmentalists and financial professionals are focused on designing and implementing green based solutions to generate the maximum Return on Investment for your organization.
Please use the Contact form on the right for Green Business Programs information and ordering.