Green Architecture Consulting Services Product details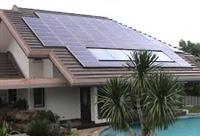 Product by:
Bio-Solar LLC


Here at Bio-Solar, we offer a whole wide range of services. Our Green Architecture consulting services consist of feasibility studies, and also the design and first draft of a building.
Our Green Architects also offer site and cost management, and we can help you select the site in the first place. We can also help you out with bidding.
We can offer you help with project consulting for individuals and firms, and also detail planning and the co-ordination of designers and bodies to ensure that you get the construction you want.
Please use the Contact form on the right for Green Architecture Consulting Services information and ordering.