General Green Pest Services Product details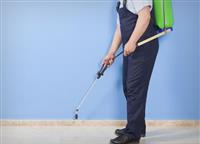 Product by:
Blue Water Pest Solutions LLC


Each service that our Pest control team offer at Blue Water Pest Solutions begins with an inspection. Our General Green Pest Services will assess the situation.
We begin with general pest control techniques that are then customized to your individual needs. Since we are locally owned and operated, we are able to supply extra attention to detail that a whole range of our customers appreciate.
All the services we provide are crafted to identify the source of the issue and provide a solution that keeps your property safe secure and in the future.
Please use the Contact form on the right for General Green Pest Services information and ordering.