CarbonCounted Publications Product details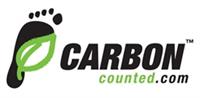 Product by:
CarbonCounted


Carbon Counted has the role to discuss with consulting partners for potential licensing or paid use by Consulting Partner, a proprietary software system, with CarbonCounted Publications.
CarbonConnect, which has methods and tools for managing, tracking and measuring Carbon Emissions in a supply chain.
These discussions will be in the form of e-mails, documents, on-line demonstrations, access to CarbonConnect, oral phone conversations and meetings.
Please use the Contact form on the right for CarbonCounted Publications information and ordering.