Calgary Green Education Program Product details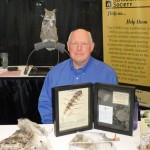 Product by:
Calgary Wildlife Rehabilitation Society


We promote the correct treatment of wildlife, as the Education gained from the Calgary Green Education Program hopes lower incidents of cruelty and increase survival rates of Wild animals.
A great deal of animals in the wild often fight a losing battle with human encroachment. We aim to bring awareness to the community through educational programs.
Our programs are offered in schools, including to the youth, adults, community groups and other interested organizations throughout the Calgary region.
Please use the Contact form on the right for Calgary Green Education Program information and ordering.
Other Calgary Wildlife Rehabilitation Society Products
1 listed

You can help us help our avian patients. We recently began a banding program, which involves banding all birds... more »
Animal Care –
Animals –
Birds