B-Block Eco Technologies Product details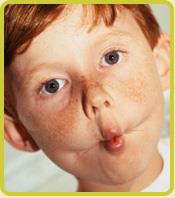 Product by:
Blue Pacific Flavors & Fragrance


A breakthrough natural flavor modifier delivery that utilizes natural extracts, B-Block Eco Technologies can block some of the twenty five bitter taste receptor sites on the tongue.
Similar to salt increases our ability to taste certain foods, this great blend of whole food extracts can change tasting bitter and astringent notes, while lifting and increasing the overall flavor of an item.
B-Block Eco Technology specializes on the "off notes" associated with Vitamins, Minerals, Fish Oil, Soy, Preservatives and a whole range of other functional ingredients.
Please use the Contact form on the right for B-Block Eco Technologies information and ordering.
Other Blue Pacific Flavors & Fragrance Products
1 listed

Our team here at Blog Pacific Flavors are aware and concerned that global warming and climate change now impacting on fruit processors along with other crops around ... more »
Environmentally Friendly Food Businesses –
Food Companies –
Sustainable Food