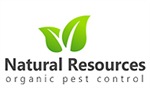 We've been in the Organic Pest Control Miami business since 1986. What we aim for has been the same since we began - to be able to provide a healthy, pest free and enjoyable environment pregnant mothers, newborns, young children and pets.
We use a combination of organic soaps and plant oils that has been scientifically proven many time to be effective. In fact, we're so confident, we promise you 100% effective results.
Our top secret organic recipe consists of castile soaps and pure natural plant oils. This organic blend works on all general pests including ants, roaches, spiders, silverfish, and more.
We are passionate about providing remarkable natural treatments that not only work but also keeps your family chemical free and safe from harmful toxins.
Please get in touch with Natural Resources Pest Control from the Contact box on the right.