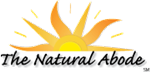 We are providers of eco construction products, items and building materials. We are here to help you create a more natural, greener, and more sustainable atmosphere for a healthier lifestyle.
We have low VOC - Volatile Organic Compound - paints and finishes. We also feature natural flooring, energy efficient solutions, natural latex mattresses and certified organic bedding, recycled glassware, renewable energy solutions such as solar panels and also natural fiber clothing.
In fact, the list goes on - we have many many more eco home products and idea throughout our store.
All our products and services were carefully screened and chosen. We only offer high quality green products that make a significant change and has significant environmental benefits compared with conventional products.
Please get in touch with The Natural Abode from the Contact box on the right.